It may happen that after installing Windows Update, Quality Update, or Feature Update, your Windows 10 computer does not boot. In this case, you may have to uninstall the windows update. In this post, we will show you how to uninstall windows updates and features when your Windows 10 computer will not boot, by entering the Advanced quality option.
Also Read: Windows Update Printer Issues: What is it & How to Fix it
Uninstall windows updates and features
To uninstall the latest quality update or feature update, do the following:
Boot into the advanced startup options screen
Select troubleshooting
Choose advanced option
Press uninstall update
Choose to uninstall the quality update or feature update.
Follow the on-screen instructions.
Boot into advanced startup options screen
Since your system does not boot normally, you have the following three options to appear on the Advanced Options screen:
Use installation media: On the first screen, see a link "Repair your computer". Click on it. This will boot your computer into the Advanced Options screen.
Press F2 or F8: When your Windows 10 PC boots, press F2 to access your BIOS settings or press F8 to access the boot or startup menu. This can vary from OEM to OEM. When you use the boot menu, you must press F11 to select the options screen. From here you will have to suppress the troubleshoot and then the advanced option.
Power-down PC three times: When you have powered it down, power the PC down suddenly. Do this several times. After 3 times this may force Windows to think that your PC is having some problem, and it will push the automatic repair screen. From here, you can get access to advanced startup options.
Select Troubleshoot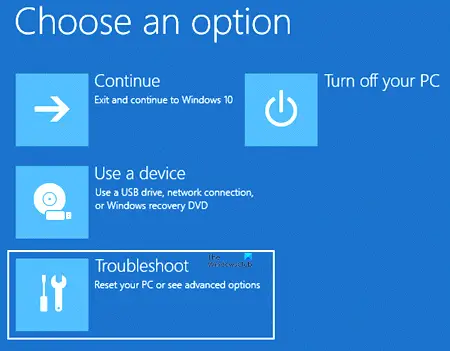 Once you arrive in the recovery environment, click Troubleshoot.
Choose advanced option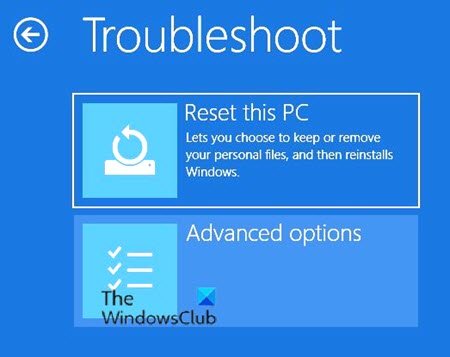 After this you will be given two options. Choose Advanced Options.
Also Read: Fix Windows 10 KB5000802 (March 2021) update is crashing PCs with BSOD
Press uninstall update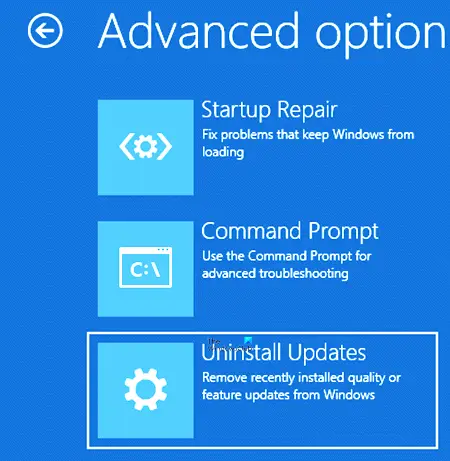 On the next screen select Update Uninstall.
Choose to uninstall quality updates or feature updates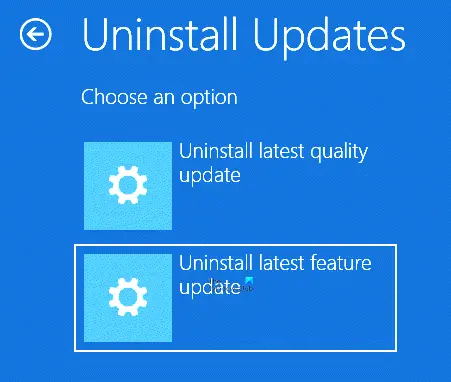 Depending on what your requirement is, you can opt for:
Uninstall latest quality update
Uninstall latest feature update
Follow the on-screen instructions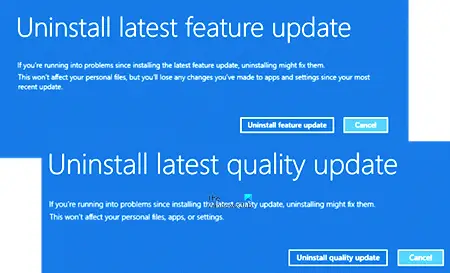 Once you have made your choice, you will be offered a screen to select the particular update.
Click on it, follow the on-screen instructions and wait for Windows to uninstall the problematic update.
Once done, your system should reboot normally.
One of these suggestions should solve your How to uninstall windows updates and features. If for some reason you find that it is still not connecting, it can be a more complex issue that cannot solve these troubleshooting tips. This may require that you call an +1-877-804-0107 (toll-free) IT professional for help. Hopefully, there will be no need for that, and your email will fly in and out of uninstall windows updates.